Winter Dance Party 2023
Robby Vee and Richie Lee ~ IRRMA 2021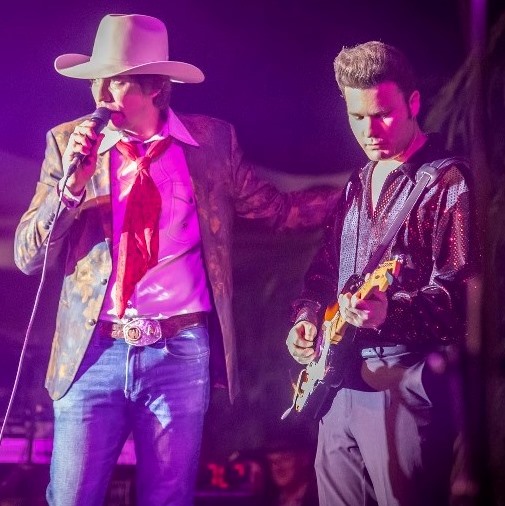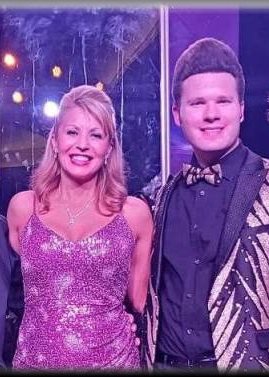 Austin Allsup & Richie ~ Winter Dance Party at the Surf Ballroom 2022 Adriane Hall ~ Riverside Casino 2021 and 2022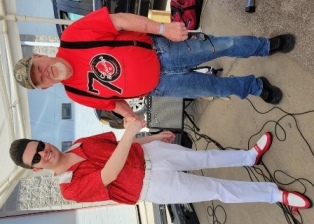 Cactus Jack
2018
2015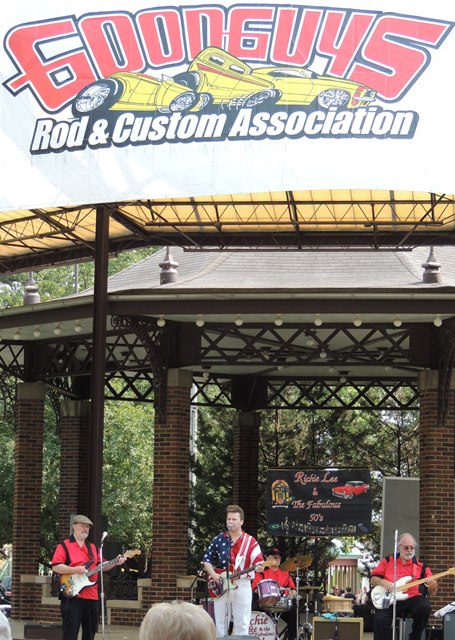 2014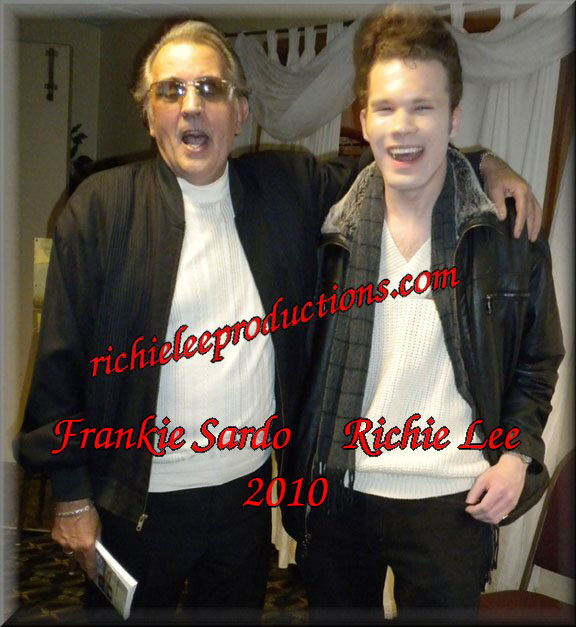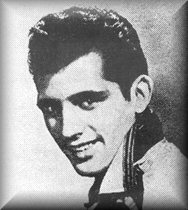 February 26, 2014 ~ You will be missed Frankie. Glad I got the chance to meet you at the Winter Dance Party 2010.
I had just finished a Buddy Holly! Ritchie Valens tour playing at the same places as in 1959. At all the shows I sang "Fake Out". Love all your songs.
Click here to watch video of 'Fake Out'
2013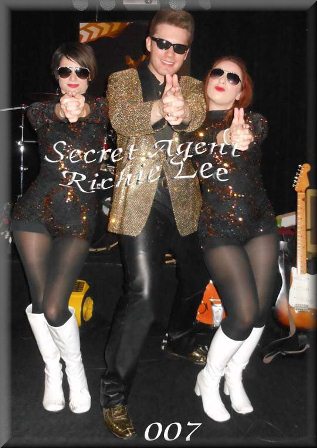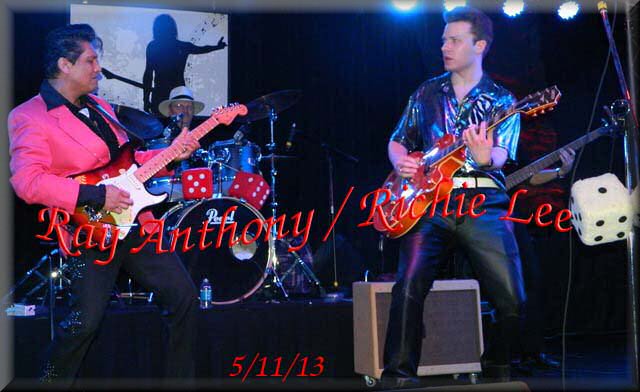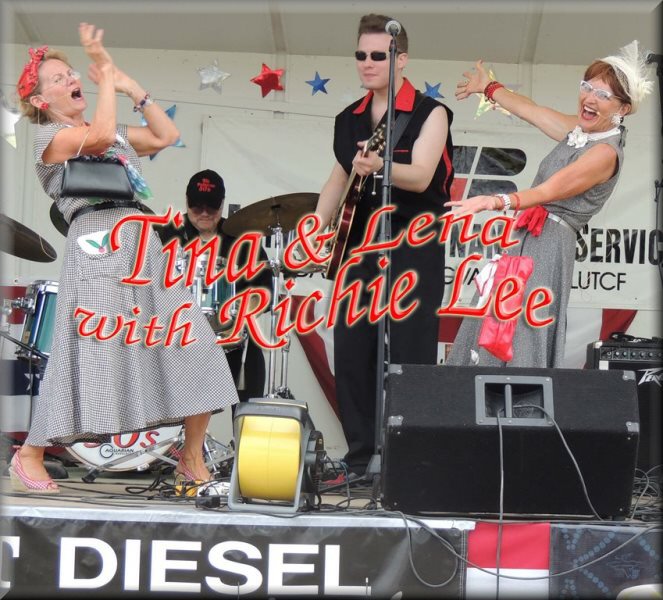 Thanks to the sponsors at Mower County Fair in Austin, MN especially Midwest Diesel!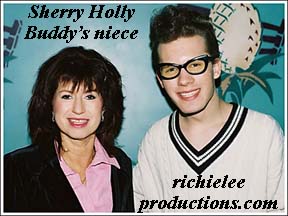 Together again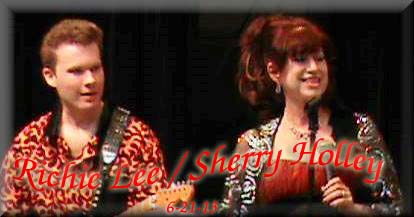 Friday, June 21st 20013 at the 'Back to 50's' Car Show at the MN State Fairgrounds. and In Chicago, IL June 2014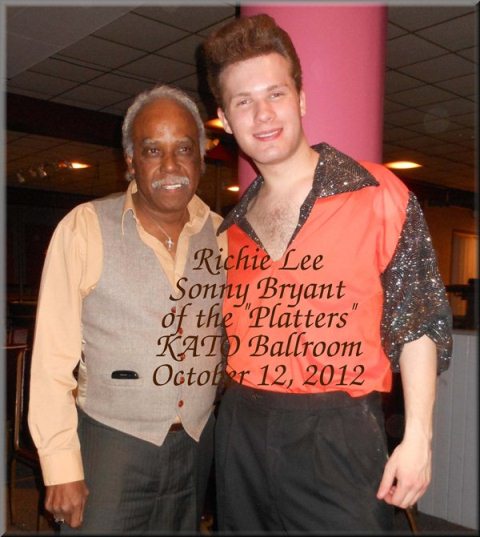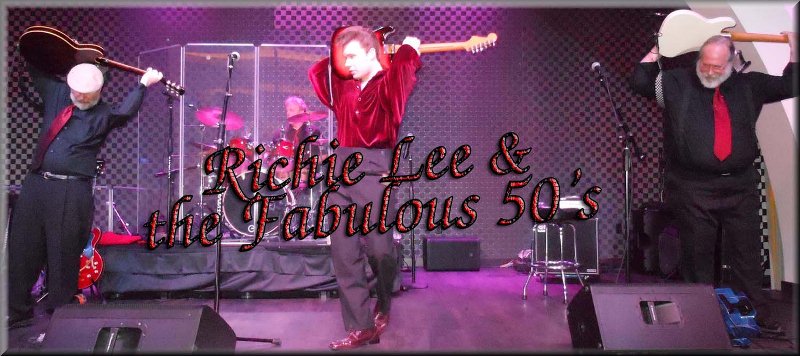 Fun night at the KATO Ballroom in Mankato, MN when "Sonny Bryant" of the "Platters"
came on stage for a couple of the 'Platters songs' on October 12, 2012.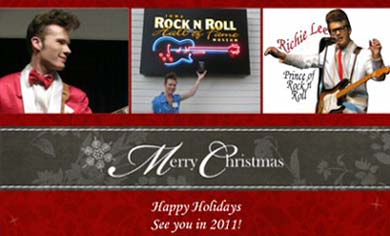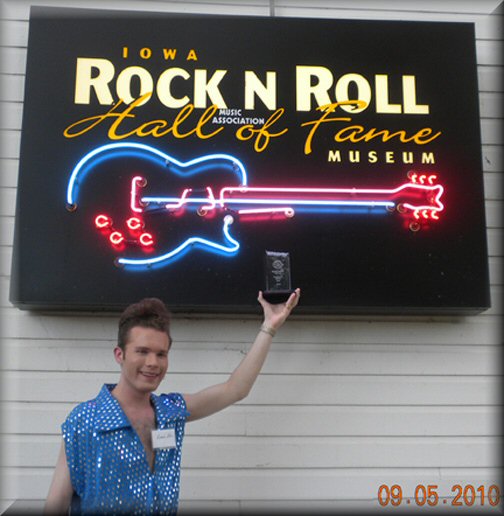 Ladies & Gentlemen: The young man I'm about to introduce to you started playing to the public at the young age of 7, winning the Buddy Holly Look Alike Contest. During this period of time he has not only taken the State of Iowa by storm, but has expanded his horizons through out the entire United States,
appearances with "BOBBY VEE", "TOMMY ALSUP", "JERRY NAYLOR", " BIG BOOPER JR", just to mention a few!
Many times the IRRMA will present Special Events in communities in the St of Iowa and this young entertainer has been called upon many,
many times to donate his time & services to the IRRMA organization, and never once turned down the opportunity to help when help was needed!
He and his band are the Number 1# top drawing card at the Riverside Casino just South of Iowa City.
Put a pair of dark rim glass on this young man,
not only does he look like "Buddy Holly", but sings like "Buddy Holly".
Because of his success in keeping Rock N Roll Alive, On behalf of the Iowa Rock N Roll Music Association, it gives me great pleasure to present
"The Spirit Award" to non other, A LEGEND Which He Will Become, Ladies & Gentlemen, "RICHIE LEE"!!!!!! Al Huntzinger
Dic Youngs' heart was so big and loving, his love of classic rock and roll and children will continue on at the Val Air Ballroom. Portions of sales go to Variety - The Children's Charity and the West Des Moines Historical Society.
On Oct. 2 the Val Air Ballroom in West Des Moines marks the first anniversary of KIOA DJ Dic Youngs' death
with the Dic Youngs Rock n' Roll Revival, a battle of the bands featuring Iowa oldies acts
Richie Lee & The Fabulous '50s and Echo's V. It's all the 50s music one could ask for!
Richie Lee and the Fabulous Fifties amaze crowds by performing Buddy Holly hits and other great sounds from the 1950s.
Richie Lee has been performing since the age of 8, and now at 20 the Des Moines native is still entertaining people of all ages.


Richie Lee on tour as "Buddy Holly" with Wayne Luchau as "Roy Orbison", Kathy McDaniel as "Patsy Cline"
with Dick Dunkirk and the Shadows Band
(Bobby Vee's former band)
Click for Tour info
February 26, 2014 ~ You will be greatly missed Frankie Sardo. Glad I got the chance to meet you at the Winter Dance Party 2010.
I had just finished a Buddy Holly! Ritchie Valens tour playing at the same places as in 1959. At all the shows I sang "Fake Out". Love all your songs.

Tour in Fargo area February & March 2010

Wayne Luchau as Roy Orbison

Kathy McDaniel as Patsy Cline

Dick Dunkirk – Tribute to Bobby Vee

Dick Dunkirk from the originals Shadows Band (formerly Bobby Vee's band)

Jay McGlone (percussion) and Zach Schmidt (keyboards)

Strings: Joan Covington, Rebecca Petersen and Mark Solie
2009



Dic Youngs Daughter Jennifer at his funeral 10-4-09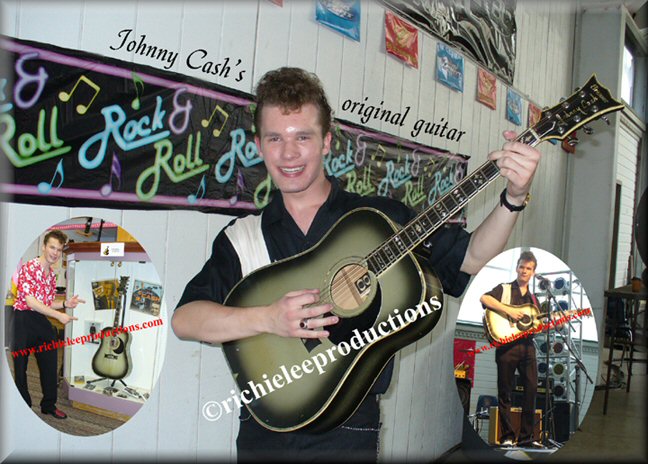 Johnny Cash's original guitar is on display at the IRRMA museum. Richie was asked to play it Labor Day weekend 2008
he played "Burning Ring of Fire" by himself on stage during the concert of the 10 inductee bands.
Watch for more details on Richie Lee playing with Mario Ramirez; Ritchie Valens, younger brother at IRRMA
and his Backyard Blues Band from California, Labor Day weekend at Arnolds Park, Iowa

Richie was driven up to the stage in this 1957 Chevy compliments of Doug & Roberta See for the Grinnell, IA
Happy Days Street Dance & KATO Ballroom, Mankato Minnesota



Capitol Theatre in Davenport, Iowa

Capitol Theatre in Davenport, Iowa

Richie on the bass

Val Air Ballroom in Des Moines, Iowa

Jerry Naylor & Richie Lee on the banjo

Jerry Naylor & Richie Lee

Richie standing on base at the Surf Ballroom!

Jerry Naylor, Richie Lee & Stan Perkins

Richie & back up singers at the Surf Ballroom

Surf Ballroom in Clear Lake, Iowa


Tommy Allsup, Johnny Rogers & Richie Lee on tour

Richie & Johnny Rogers

Richie & Johnny Rogers

Richie & Johnny Rogers

Richie & Johnny Rogers

Tommy Allsup & Richie
Alan Wellman as the Big Bopper & Richie

Mario (Ritchie Valens brother) & Richie

Richie & Connie (Ritchie Valens sister)

Ritchie Valens family presented Richie with a gold record in tribute to their brother.
Poster for the Last Tour 2009
2008
Richie had a fantastic Labor Day weekend at Arnold's Park, at the Iowa Rock 'n Roll IRRMA concert.
Saturday night Richie played along with, Mario Ramirez (Ritchie Valens' brother) and his Backyard Blues Band from California
and with James Freeman, who is an original member of The Five Satins.
Sunday night he was asked to play the original Johnny Cash guitar that is on display in the museum there.
He played "Burning Ring of Fire" by himself on stage during the concert of the 10 inductee bands.

Double-click to add photos

Jim Freeman of the Five Satins

Richie, Tony Marsh, Tommy Allsup and Jerry Naylor

Jim Freeman, John Senn, Richie and Tyler

Richie playing drums!
Pella Tulip Time
2007
Dion & the Belmonts photo was taken in the same place in 1959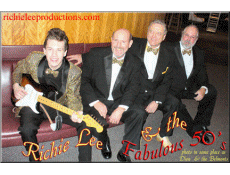 New Year's Eve at the KATO Ballroom in Mankato, MN
Waseca Club 57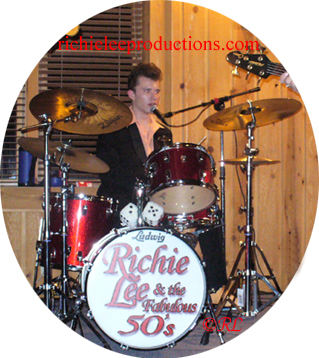 IRRMA Labor Day

~ Richie playing
with Mario Ramirez Ritchie Valens youngest brother...
Well it's official Ritchie Valens is a new member of the Iowa Rock and Roll Music Association Hall of Fame.
The Family had a great time 10 members of Ritchie's family attended as Ritchie was inducted.
Let us not forget Ritchie Lee who performed as Ritchie during the induction what do they have in common
1. their names (Ritchie / Richie) 2. they are both 17
3. they are both mega talented with voice and guitar. Thank you Ritchie both of you.
The Valens family...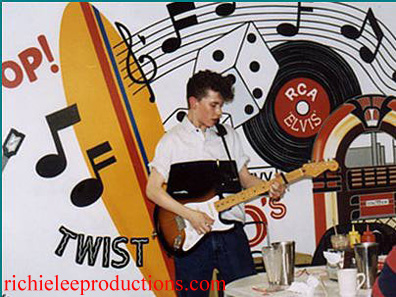 Great honor to know Bobby Vee!

Copyright © 2007 Richie Lee Productions ~ All rights reserved